Fun Xmas Balls ..
4724*4724
13187
5

Add to lightbox
DNA Fingerprint ..
3508*2480
10182
37

Add to lightbox
elevator
2560*1920
10156
11

Add to lightbox
-Globes I-
5972*4000
21195
20

Add to lightbox
-: Exercise at ..
4085*6144
10807
23

Add to lightbox
girl
1600*901
19939
51

Add to lightbox
Featured blog / tutorial posts
Focus on keywords
posted by rsylvan
, Mar 7, 2010 6:18 AM — 14 comments
After talking with the inspection team it seems the most common reason for rejecting an image is simply the lack of relevant keywords.
A minimum of 5 relevant English keywords are required for all submissions.
»
Read full post here
Never ending staircase
posted by nezbitten
, May 12, 2009 3:06 PM — 39 comments
Every wondered how those illusions of never ending staircases were made? Here's how!
Tutorial brought to you from
Wedding retouching
and
Photo restorations
or
commercial photo retouching
»
Read full post here
How to paint in Photoshop using a mouse
posted by mtusan
, Oct 20, 2008 12:12 PM — 168 comments
Halloween is coming soon so let's paint a pumpkin:-)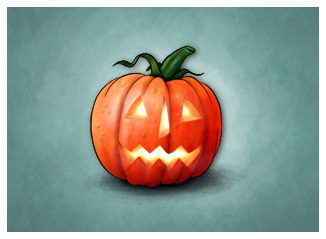 »
Read full post here
Cross Processing in Photoshop
posted by CMSeter
, Sep 2, 2008 1:17 AM — 170 comments
This tutorial will give any photo a retro feel to it. The image I'm making will not be "true" cross processing, I want to show a variation building on the same principle. Just play around with different settings to get the result you're after.
»
Read full post here
Stock photography insights #2
posted by admin
, Jul 30, 2008 4:53 PM — 11 comments
Graphics.com's Ben Kessler interviews lovleah a.k.a Leah-Anne Thompson from Stockxpert.com in the second part of the Stock photography insights series featuring famous microstock artists. Enjoy!
»
Read full post here
Torn Paper Effect using GIMP
posted by Mosselman
, Jun 29, 2008 6:54 AM — 64 comments
There is a lot of expensive software out there to work with images. Enter GIMP. GIMP is a free and very powerful image editing suite that can compete with Photoshop on many levels.
I will show you how to create a torn page effect using the GIMP.
»
Read full post here
Photoshop fun making an eyeball - Updated!
posted by nezbitten
, Jun 25, 2008 2:32 PM — 96 comments
Photo repair and
photo retouching
posts are all very well for me but how about a bit of fun? Ever wanted to create a good looking eyeball in photoshop? Here is a tutorial and an action to help with just that. Tutorial brought to you from Image-Restore
Photo repair uk
»
Read full post here
Mono conversion
posted by CMSeter
, Jun 23, 2008 1:17 AM — 62 comments
An easy way to convert colour photos into mono. It's adaptable to different types of photos and can add a dramatic feel to an otherwise boring photo
»
Read full post here
Make Mac OS X style background with CorelDraw
posted by ilco
, Jun 15, 2008 9:57 PM — 38 comments
CorelDraw Tutorial
»
Read full post here
SXC Newsletter 019
posted by admin
, May 25, 2008 12:00 AM — 3 comments
Issue 019 of the SXC Newsletter is out featuring crisderaud!
For previous issues, please read on!
»
Read full post here
Image categories
New additions
»
New images
|
RSS feed
Top images
»
Most commented images
»
Most downloaded images
Subjects
[+]
Abstract
[+]
Architecture
[+]
Business
[+]
Computers
[+]
Concepts
[+]
Food
[+]
Nature
[+]
Objects
[+]
People
[+]
Places
[+]
Seasonal and Events
[+]
Signs
[+]
Streets and Cityscapes
[+]
Transportation
[+]
World
Visit our partners
iStockphoto.com
Affordable inspiration: royalty-free photos, illustrations, video, audio and Flash® files from $1.
Top blog / tutorial posts